Multiplayer Rummy
Rummy is a multiplayer game that can be played offline and online. But the rise of online apps has led to many traditional players moving towards them to play cash games. At Playship, you can play with millions of people available online. Not just that, you can also play with your friends and family. To play with friends all you need to do is create a group and invite them to the app. You can have your private table where you'll play just with your friends.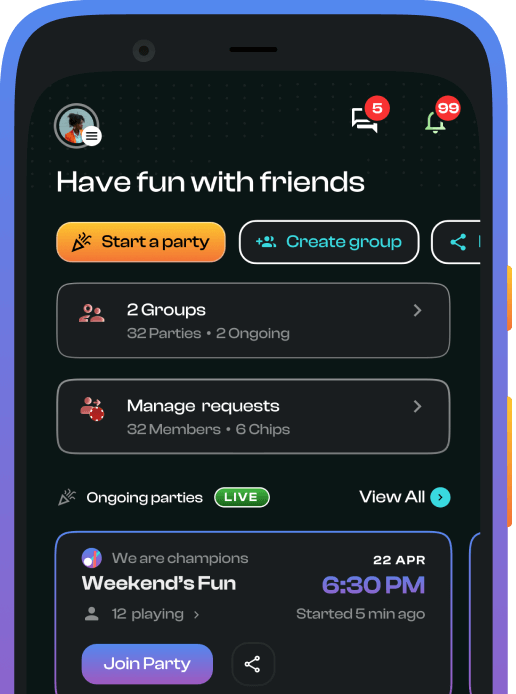 The multiplayer environment at Playship enables playing multiple rummy cash games with different players at the same time. You can find various rummy online cash games running simultaneously on our platform and play multi-tables in a fast-paced gaming world. The multiple games that a player can play could range from Pool, Deals, and different variations of Points games. Playship allows you to play on 3 tables simultaneously, which enables you to enjoy a faster gameplay experience.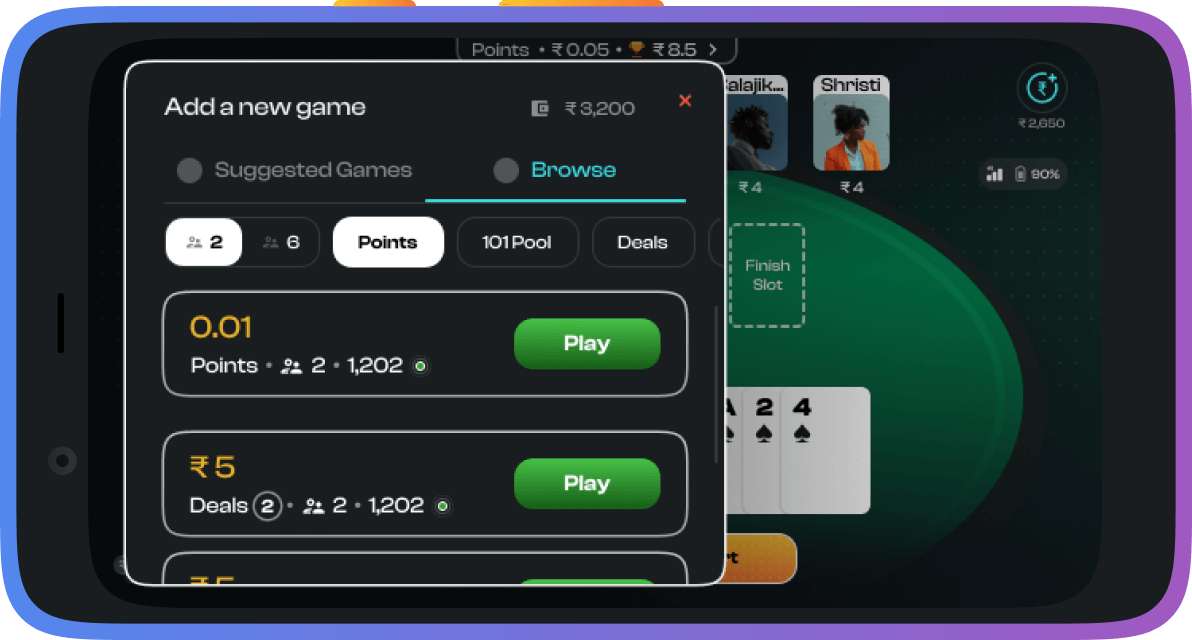 Advantages of playing with Multiplayer and Multiple Games together
It Increases the chance of winning.
It utilises the time better and a player can play more games in less time.
It's more exciting and keeps you on the edge of his/her seat.
It will improve your focus as you have to manage multiple games together.