Play rummy with friends
Rummy is a game that has been played in India for ages. With the rise of mobile games and the increasing reach of the internet, the game is rapidly shifting towards online apps. There was a time when people used to gather during festivities to play this awesome game together and today, you can play this game from anywhere through online rummy apps.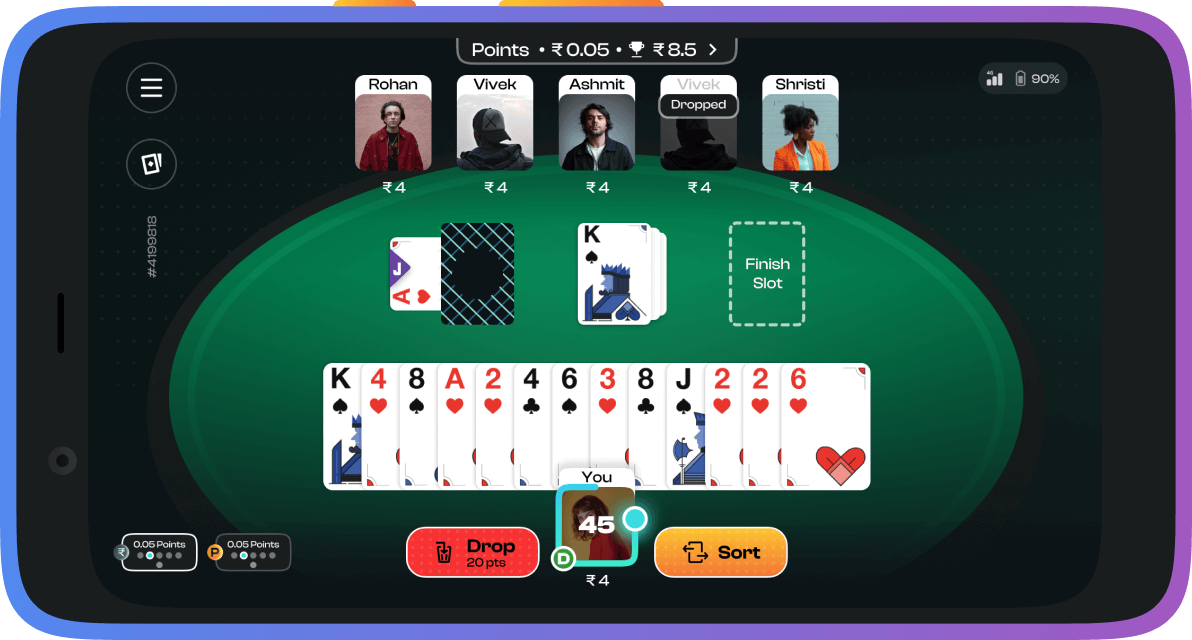 How to play Online Rummy with friends?
To play at Playship, all you need to do is create a group and invite your friends using the group link over the app. As soon as a friend accepts the invite and joins the group, they can play rummy online.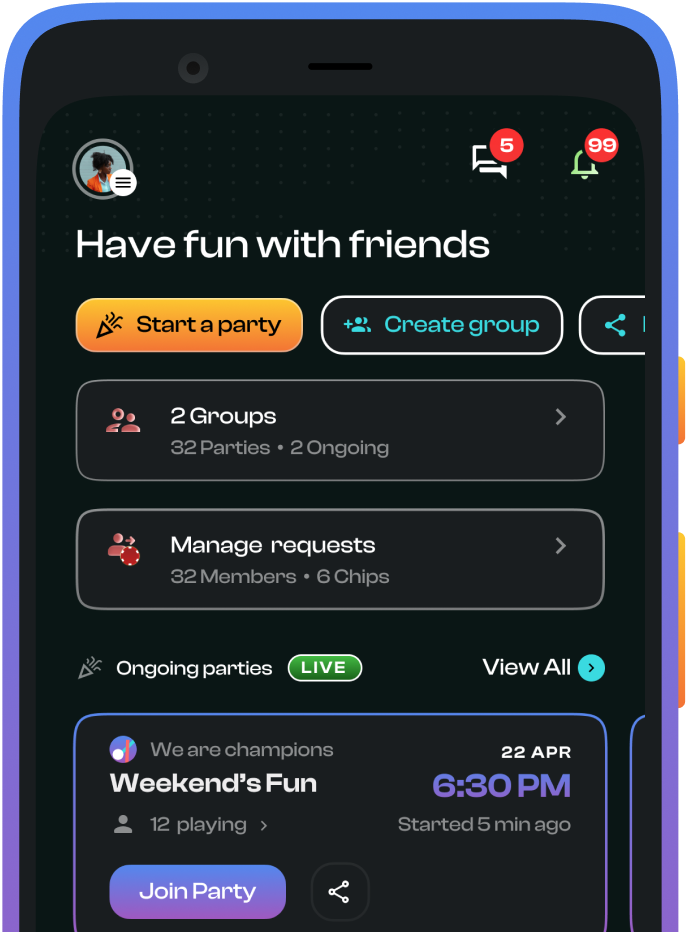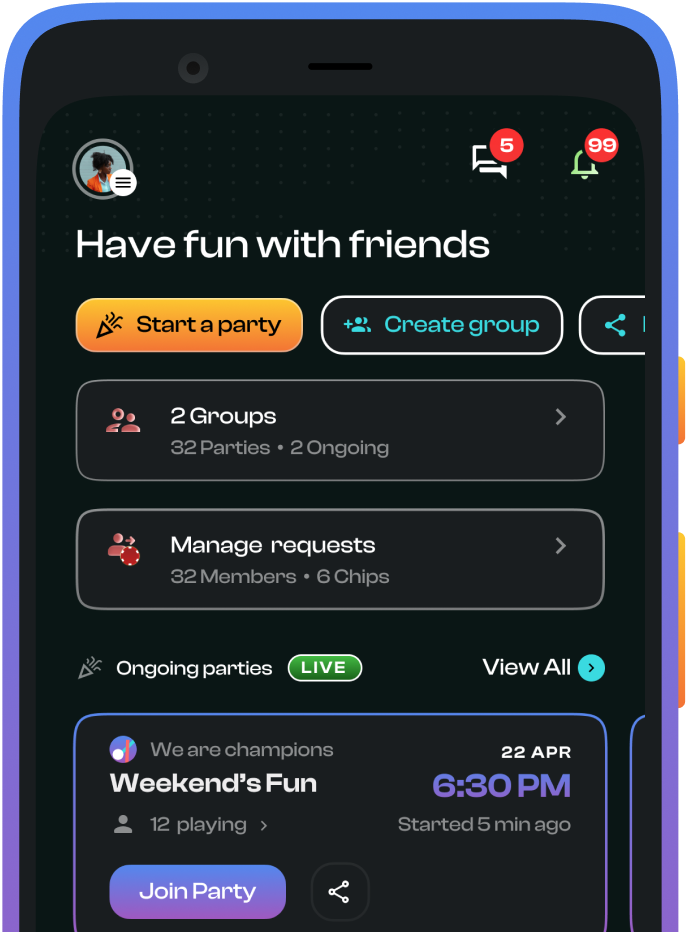 Advantages of playing with friends at Playship
You can have the following advantages of playing rummy in Playship.
Create your own rummy game with your own choice of the entry fee or point value.
Create your rummy customisations like choosing the timers, service fee, etc.
You can do audio chat with your friends and family while you play the game.
You can distribute the chips among your friends and family as per your choice.
You can host a virtual party over the app and invite your friends and family for the same.
Learn Strategy with friends
You can play with your friends and learn the rummy strategy without taking the stress of losing money.
You can play unlimited games with your friends and never run out of group chips.