Know about Rummy app and benefits of playing rummy online on app
What is a Rummy App ?
In technical words – A mobile rummy app is an application that is developed for a particular platform, for example, iOS or Android, and is installed on the mobile device itself. In simple words – It's an app on which you can play rummy online. A rummy app enables you to play cash rummy games and free rummy games along with tournaments.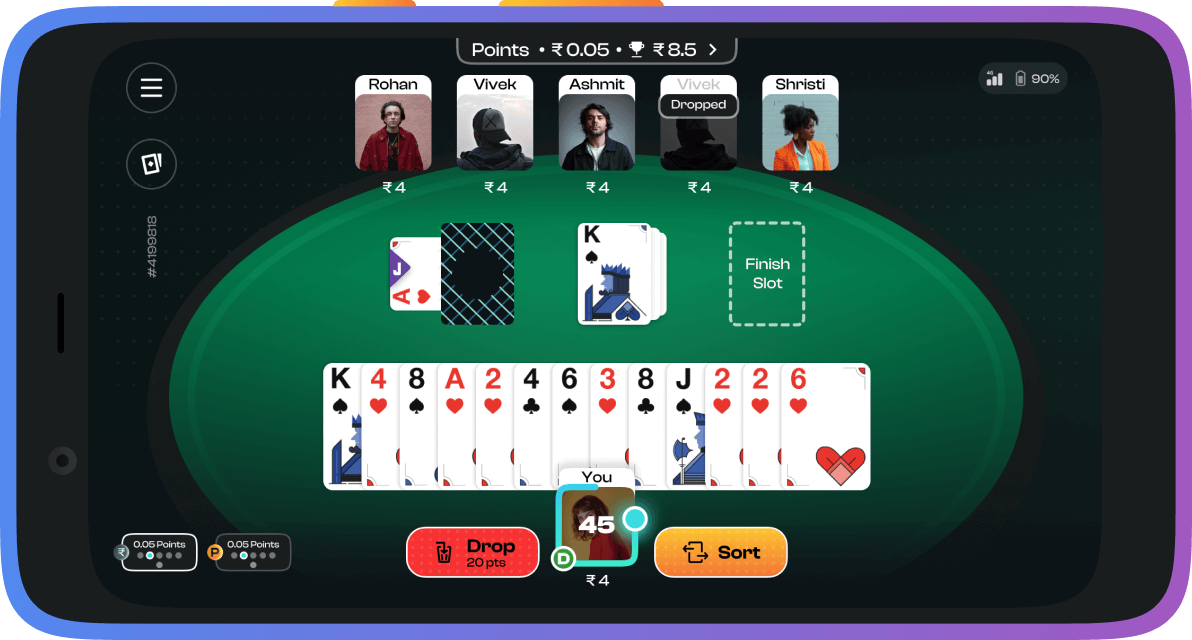 How to get a Rummy App?
A rummy app can be downloaded directly from rummy websites.
What are the advantages of a Rummy App?
Rummy apps have a lot of advantages over websites and playing the game in person, and it's going to take some time to explain them. So, read on to find out :
It's free to use. Isn't that the best thing?
The apps are easily available from the rummy websites.
The mobile apps provide a better user experience and contribute to greater customer engagement, in turn, boosting conversion rates.
An app can easily be opened with a click over your mobile device.
The rummy apps are faster and have a smoother experience than the rummy website.
Rummy app has multiple rummy game options you can choose from including points rummy, pool 101 rummy, pool 201 rummy,61 pool rummy, 2 deals, and 3 deals.
An app is on your phone, so wherever you go, it goes with you. Getting bored while travelling to the office? You know what's the best way to munch those miles? Poof, take out your phone and play rummy. Not while you're driving or riding, of course. Don't get silly ideas.
With mobile rummy apps, it's easy to offer users a personalised rummy experience. Mobile apps can let you set up your preferences and customise the experience to suit your needs.
Leverage Device Capabilities
A mobile app can adapt with the device's features and hardware, such as the camera, GPS location, and other features, and provide the best gaming experience.
A mobile rummy app can offer exclusive features that aren't possible over the website. Example – push notifications, device vibration/ alerts, instant and automatic updates, etc.
There's one more that's not included in the list. Apps like Playship let you play multiple games on a single app, imagine doing that in real life. Imagine you are looking at 3 tables simultaneously. App sounds easy, right? So let us say a cliched but relevant line here – "So what are you waiting for, download the Playship app from website www.playship.com today".